For subscrebtion in masarat service contact number 920023235
Subscription form in Masarat Service
presentation about the service
The benefits from Applying the service
Fleet Records Management:
Central information file for the vehicle
Attach attached documents to the vehicle
Reminds of the expiration dates of the form or insurance
Departments, branches, fleet distributions and cadres
Central information file on cadres
Data management: ID number, date of birth, and driver's license number
Attach photos of documents related to cadres
Remind the expiration of driving licenses
Fleet Tracking:
The vehicle is parked remotely
View the vehicle's operating state, Stop, Do not turn on
Fuel level display
Direct alerts for any abuses
Display the vehicle temperature sensitive data, tire pressure, and breakdowns
View data for seat belt fastening and door closures
Track live vehicles with the information of the vehicle leader
Record vehicle movements with time, speed, route, and indicator reading during the flight
Communicate with the vehicle commander, emergency key
Identify work areas and alert if they are exceeded
View vehicle speed and alarm in case of speed overrun
Follow the driving behavior of the vehicle commander
Operating Administration
Scheduling tasks of drivers and vehicles .
Trips planning, tasks and delivery
Manage shifts in a flexible way
Project Management
Management and organization of vehicle paths
Print order for drivers
Status of vehicles on operating schedules (in maintenance, …)
Guiding signs on the map
Comparison for the recommended routes .
Vehicle loading and unloading management
Dealing with the vehicle as a cost center has expenses and revenues.
Maintenance Management:
Department of preventive maintenance
Maintenance planning, scheduling and checking the lists .
Manage and track the orders .
Add external repair workshops as part of the repair order workflow .
Ability to be connected to other systems to receive and complete maintenance orders .
Follow-up stopped vehicles
Read accident data and reckless driving
Tire and battery management and others
Tracks the workshops, supplier performance and the expected times for repair .
Comparison of actual planned schedules .
Integrated log on vehicles:
Flexible pricing plans .
transfer vehicles easily between the facility branches .
Manage the rental operations from receipt to delivery
Issuing / canceling Authorization by linking with Tamm service .
providing Shomoos service with necessary data and possibility of re-sending.
Print rental and quittance contracts
Black list to ensure the negative experiences are not repeated.
Multiple alerts for end dates such as: Termination of a rental contract or vehicle form or insurance
Evaluate clients to help make a decision to manage future rent
A panel for indicators, reports and statistics.
Application on smart devices for immediate viewing of leasing operations and live indicators and statistics.
Reports:
Trips Report
Report on crossing border.
Report on the driver efficiency.
Report on speed limits
Analysis Report for the work Time
Report on repair times
Daily Lease Report
Statistical reports
Report on fuel consumption
Report on vehicle accidents
Report on the number of hours of operation and stopping of the vehicle
Report on vehicle maintenance.
Maintenance and operation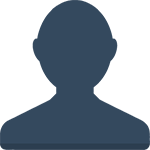 Abdullah Al-hashdi
Sales and technical support
Mobile: 966509916331+
Email: Hashedi@taqneen.com
شركة تقنين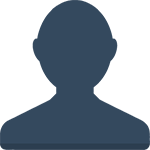 Mahmoud Taha
Corporate Sales Consultant
Mobile: 966551142939+
Email: Mahmoud@taqneen.com
شركة تقنين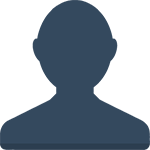 Majed Imam
Corporate Sales Consultant
Mobile: 966503363400+
Email: m.emam@taqneen.com
شركة تقنين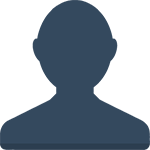 Salem Ba-Klakel
Corporate Sales Consultant
Mobile: +966550820232
Email: salem@taqneen.com
شركة تقنين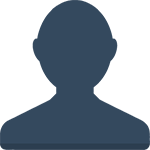 Ahmed Bazraa
Corporate Sales Consultant
Mobile: +966500074890
Email: a.bazaraa@taqneen.com
شركة تقنين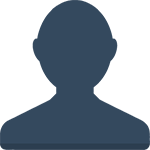 Ibrahim Ba-Saad
Corporate Sales Consultant
Mobile: +966558228240
Email: i.saad@taqneen.com
شركة تقنين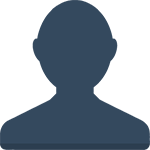 Atef Abad
Corporate Sales Consultant
Mobile: +966551038069
Email: atef@taqneen.com
شركة تقنين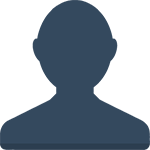 Abdulrahman Ba-soudan
Corporate Sales Consultant
Mobile: +966508822332
Email: a.basudan@taqneen.com
شركة تقنين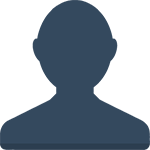 Suleiman bin Sweileh
Corporate Sales Consultant
Mobile: +966504401240
Email: s.binswailah@taqneen.com
شركة تقنين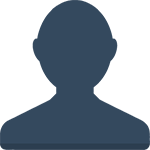 Hamad bin Mardah
Corporate Sales Consultant
Mobile: +966555410503
Email: a.binmurdah@taqneen.com
شركة تقنين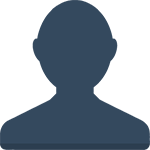 Fouad Kayed
Corporate Sales Consultant
Mobile: +966503809224
Email: fouad@taqneen.com
شركة تقنين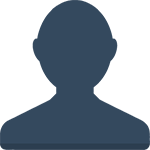 Haidar Alkaf
Corporate Sales Consultant
Mobile: +966534777688
Email: h.alkaff@taqneen.com
شركة تقنين
Brief registration:
Enter the main user data in Tamm Service
Choose the package
Add user data for Masarat
Make the subscription payment
Activate the subscription
Advanced registration:
Enter company data
Attach a copy of related documents to the subscription
Choose the package
Add the user data
make the subscription payment
Review your subscription documents
Activate the subscription